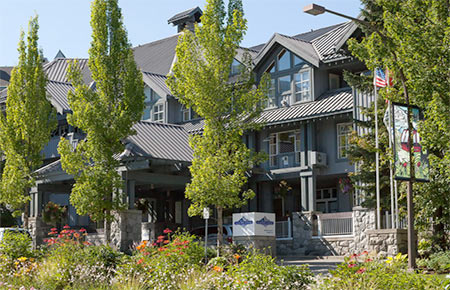 Glacier Lodge
GLACIER LODGE GUESTS ONLY
Glacier Lodge
4573 Chateau Blvd, Whistler, BC
Phone : 604-932-0990
Fax : 604-932-0998
Driving Instructions
From Hwy 99 North coming from Vancouver turn right onto Lorimer Road, coming from Pemberton turn left onto Lorimer Road.
Once on Lorimer Road drive until you get to the 2nd street entrance for Blackcomb Way. The Squamish Lil'wat Cultural Centre will be on your right at this intersection.
Turn Right onto Blackcomb Way
Turn Left onto Chateau Blvd, Glacier Lodge is the first building on your right, please drive into the driveway way and check in at the front desk before parking in the underground.
We look forward to greeting you!
CHECK-IN & OUT
As the suites are all privately owned, the check-in and out times can vary. The majority of the suites offer 4:00 pm check-in and 10:00 am check-out.
Help us serve you better. If you require any more information please let us know by calling 604-932-0990 or the form below.