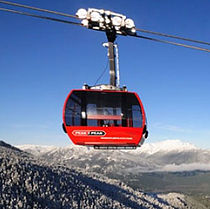 Winter Lift Tickets
Order your Winter lift tickets, day passes, sightseeing tickets and tube park tickets in advance and ensure you're getting the best ticket type and price available. Make the most of your Winter in Whistler today!
SKI & SNOWBOARDING LESSONS
No matter your level of ski or snowboard experience, there's no better place to elevate your skills than in Whistler, with 8,171 vast acres of stunning skiable terrain (the most in North America), including 200+ trails, powder-filled bowls, ancient glades and mile-long cruisers!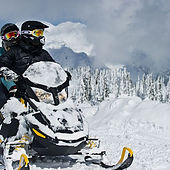 Snowmobiling
It doesn't get much more Canadian than driving your snowmobile through the pristine white of Whistler's vast landscape. There are tours available at every level from the humble beginner, to the adventurous expert, with breathtaking sights at every corner. Make the experience complete with an additional breakfast pairing or mouth-watering steak night!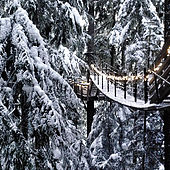 Ziplining
Ziplining is one of the most popular Whistler Winter activities, catering to everyone — from thrill-seekers, to those who just want to enjoy unparalleled panoramic views of old growth rainforest from a unique perspective. Book with us and let us help you find the perfect tour for you!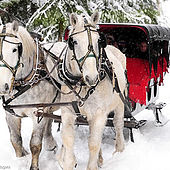 Sleigh Rides
Nothing can beat the magic of a horse-drawn sleigh ride in snowy Whistler, admiring the beautiful winter illuminations throughout the town. Stop off at a cozy cabin to warm your mitts by the crackling fire and enjoy a luxurious hot chocolate. Perfect for any romantic evening or family fairytale.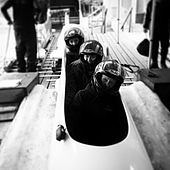 Bobsled
Looking to get the adrenaline pumping? Then visit Whistler's Sliding center, the fastest ice track in the world! Brace yourself to reach speeds of 125km per hour on this 1,450m track, navigating with your professional pilot through 10 twists and turns that'll introduce you to acceleration of up to 4-g forces! Don't miss out on one of Whistler's most unique draws!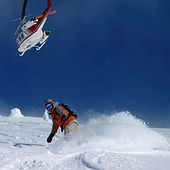 Heli Adventures
An adventure like no other! Reach new heights as your Heli-guide finds the most pristine powder over 432,000 acres of sublime wilderness, just for you. Your unforgettable day will be tailored to the amount of runs you'd like, and your level (intermediate+). Contact us now to tick off this bucket list adventure!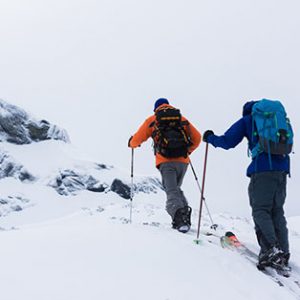 Backcountry Ski/Splitboard
Break out your touring skis and splitboards, stepping away from the crowds to earn your runs! Professional tour guides will equip you with safety gear in preparation to explore the mountains up close and personal! Expect 3-5 runs dependent on fitness, and there's even tours designed for the beginner intrepid backcountry enthusiast!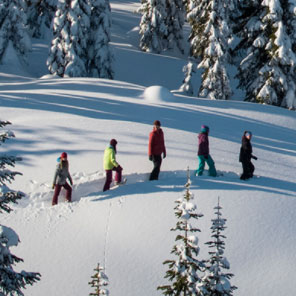 Snowshoe Adventures
Take a deep breath and venture into the quiet stillness of a snow-laden ancient forest with your knowledgeable guide. Each step immerses you further into a world far removed from the bustle of the town, giving you a chance to learn about the nature around you up close.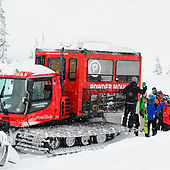 Snowcat Adventures
If you've never experienced travel by snowcat, don't miss out here in Whistler! Fun for all the family, these snowcats will keep you warm and cozy as you traverse up Blackcomb mountain to a secret Igloo and campfire getaway complete with hot chocolate, s'mores, and sledding.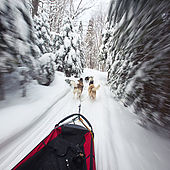 Dog Sledding
Experience the beauty of a Whistler Winter Wonderland from your own cozy, professionally driven dog sled! Your four-legged guides will show you the magic of a stunningly serene forest from their perspective, with plenty of picture opportunities. Dog sledding is one of Whistler's most popular tours, so book quickly to avoid disappointment!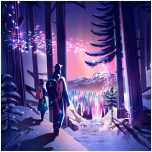 Vallea Lumina
Winter and Summer bring a different magic to the unique multimedia experience that is Vallea Lumina. Prepare to be enchanted by an immersive and breath-taking evening walk through an old growth forest that throws you into an interactive story beautifully told through illuminations, sound effects, and music. Great for the whole family, whatever the weather!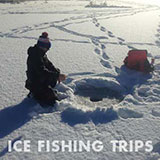 Ice Fishing
Whistler's rivers and lakes offer a whole host of different fish throughout the seasons, and we offer a range of fishing tours to match! From mini 3hr wading trips to full day boating tours for salmon and trout, there's something for everyone!