Winter Lift, Sightseeing & Tube Park Tickets
It's that magical time of year! Whether you're planning to hit up the slopes of one of the world's biggest and best ski resorts, simply want to take a leisurely ride up the gondolas and across the famous Peak 2 Peak for unrivalled views, or scream with laughter as you ride your tube down one of our many slides, we've got the tickets for you here!
All tickets are non-inclusive of GST.
LIFT TICKETS
Book your Lift Tickets with us in advance to ensure your time up the mountain is smooth from the moment you get here till the moment you leave. We require bookings to be at least 7 days in advance, and if your plans change, your lift ticket is refundable (terms apply).  
Lift tickets booked are available for non-consecutive days within the time frame stated below (i.e. a 3 day lift tickets gives you 3 days on the mountain to use within 5 days of the starting date).
All tickets below are subject to availability, are not inclusive of tax, and may be subject to change.
SIGHTSEEING TICKETS
We also have tickets available for those that want to hit the peaks for the views rather than the ride.  Included with your Sightseeing ticket is the PEAK 2 PEAK, the world's highest lift of its kind at 436m/1,427 ft above the valley floor linking Blackcomb Gondola to the Village Gondola in one continuous lift system.
We require bookings to be made at least 72hrs in advance for Sightseeing Tickets.

TUBE PARK TICKETS
Feel the wind in your face as you cruise down our exhilarating tubing hill. Located in the Base 2 Zone on Blackcomb Mountain, the bubly™ Tube Park offers great fun for the young and the young at heart. There's no skill or equipment required – just a sense of adventure and a desire for excitement. It's the perfect family activity over the holidays. Please book with us at least 72 hrs in advance!
A WAIVER IS REQUIRED TO PARTICIPATE IN THE ACTIVITY – click here to fill out your waiver after you receive your booking confirmation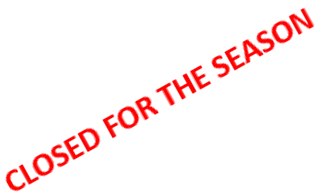 *Please Note: Unlike with lift tickets, children 6 and under are NOT free. Minimum age for Tube Park is 3 years. 3 years plus and between 91 cm and 104 cm tall or 36" and 42" tall are restricted to the mini kids lane (Lane #1) and must use a mini tube. Mini kid lane tickets are only available directly at the Tube Park (16.50 for 1hrs, 20.00 for 2hrs).
Private & group Lessons
No matter your level of ski or snowboard experience, there's no better place to elevate your skills than in Whistler! With 8,171 vast acres of stunning skiable terrain (the most in North America), including 200+ trails, powder-filled bowls, ancient glades and mile-long cruisers – all accessed by one of the largest networks of high-speed chairlifts in the world , your instructor will take you to all the very best areas for your level. The mountain is your classroom, so get ready to smash your goals!