SUMMER SIGHTSEE & BIKE PARK TICKETS
Satisfy your need for speed or take in the stunning sights from the top of Whistler and Blackcomb mountains. Purchase your Sightseeing lift tickets and bike passes in advance to have them ready for you on arrival and avoid the lines on the day. 
Interested in Bear Viewing Tours or wanting to dip your toe into Park Riding? You can inquire here as well!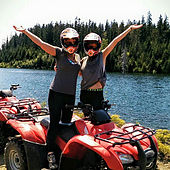 ATV TOURS
Whistler has no end in amazing trails to explore, and what better way than on a thrilling ATV tour? From family adventures and unique dining experiences to bushwhacking and panoramic views of snowcapped peaks, let Whistler Reception Services find the perfect tour to suit your tastes and ability level.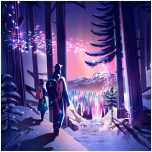 BUGGY & 4×4 Tours
Feel like a true explorer as you and your friends and family rev the engine on an exciting 4×4 tour through Whistler's rugged mountains and breath-taking forests. Relax and enjoy the backcountry scenery, or take the wheel and hit every muddy puddle! Ask us about dining options to elevate your tour!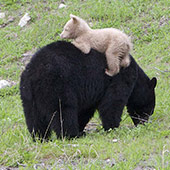 jeep & Bear Viewing safaris
Jeep tours are totally unique, offering everything from sunsets over snowy peaks, to glacial exploration and wildlife viewing, including the ever popular bear viewing tours! There's no better way to experience the true Whistler than asking Whistler Reception Services to book you on a truly personalized Jeep safari tour!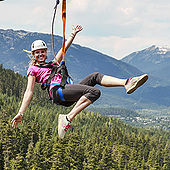 ziplining
Whistler offers a variety of ziplining tours that simply can't be missed, from North America's longest monster zipline, to side-by-side ziplines for friends that want to share the fun! Take the speed down a notch with shorter zipline tours, or tree top suspension walks with spectacular views. Book your aerial adventure now!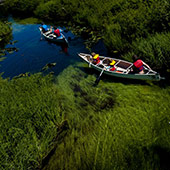 canoe & kayak tours
Don't leave Whistler without trying the local's favourite tour on the River of Golden Dreams! Choose your mode of transport; kayak or canoe, and let the clear glacial waters sweep you from lake to ducking beneath overhanging forest branches. Learn all about Whistler's history, flora and fauna on this classic tour.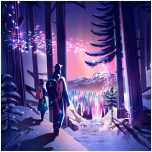 bike tours
Take to two wheels and follow your adventure guide through your choice of valley trails or more challenging alpine bike trails. These tours of Whistler can be taken on a classic bike, power assisted e bike, or why not ask us about an introduction to mountain biking?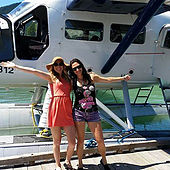 float plane tours
When you simply don't have time to take in all the beauty that Whistler has to offer, then take to the skies and rise above stunning lakes, timeless glaciers, and majestic mountains stretching up from vast old-growth forests. Take your tour one step further and request a lake landing and lunch!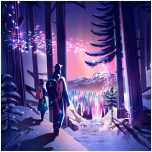 heli adventures
There's only one way to take a picnic, hike, fishing, paddle boarding, or even yoga to the next level; do it in combination with the most amazing helicopter tour you'll ever experience. How about taking your golf game to new heights? Ask us for more details on a Heli Adventure you'll never forget.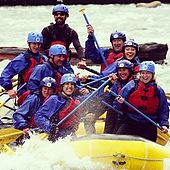 White water rafting
Whistler doesn't just have gorgeous mountains, but stunning rivers as well! Take your adventure to the water for a scenic river float that's perfect for families, or opt to get your heart pounding with higher class rapids. Let us know what sort of rafting adventure you're looking for, and we'll find the perfect tour for you!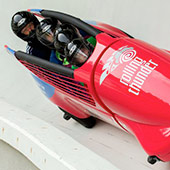 summer bobsleigh
2010 brought the Olympic games to Whistler, and with it our famous bobsleigh course! Now it's your turn to strap in with your professional pilot to experience 90km/hr speeds and g-forces that you won't soon forget. The summer Bobsleigh runs rain or shine, so it's the perfect addition to your time in Whistler, whatever the weather.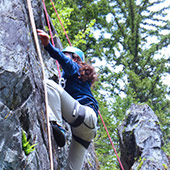 rock climbing
Whistler has some of the best beginner to difficult climbs in BC, and a half or full day tour climbing some of the best single pitch routes the area has to offer is a fantastic way to spend your time here. Not sure if rock climbing is for you? Ask us about Via Ferrata, a unique climbing experience, or indoor rock climbing and bouldering!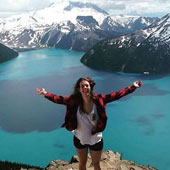 Hiking & Walking tours
Whistler has a near endless supply of first-rate hiking trails featuring stunning waterfalls, ancient cedar rainforests, mountain top glaciers, and local wildlife. On full or half day tours of varying difficulty levels, your professional guide will offer local knowledge of the area while you explore on and off the beaten track.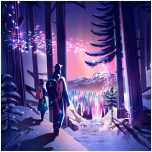 Stand up paddle-boarding
Whether you're a total Stand-Up Paddle-Boarding beginner or an old hand, Whistler has classes and tours that are catered for you and your SUP expectations. Float along majestic lakes and learn about the local ecology and history, or try your hand at paddleboard yoga to put your core strength to the test!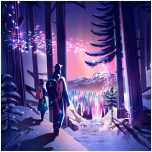 Pedal Boat, Kayak & Paddle-board hire
 Whistler is lucky enough to feature a number of spectacular lakes that are perfect for anyone looking to head out on the water. If you're just looking to rent a mode of transport and guide yourself, then just ask us here at Whistler Reception Services for more information!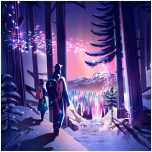 Fishing – fly & spin
Whistler's rivers and lakes offer a whole host of different fish throughout the seasons, and we offer a range of fishing tours to match! From mini 3hr wading trips to full day boating tours for salmon and trout, there's something for everyone!